Our family-owned business of commercial fence installers are looking for handy individuals with good work ethic and communication skills who are self-motivated and ready to work.
Grow With Us!
Looking for a trade or construction job in southeastern WI with good pay and benefits?

You just might have found it!
Here at Patriot Fence, our team works together to provide safety & security for our families & communities. 
Company Culture: a family-owned & operated company that values & takes care of its hard-working & loyal employees.

Benefits: listed on the job descriptions, in addition to the opportunity of employees earning TWO raises within the first 60 days.

Career Trajectory: always opportunities for growth for those who are seeking additional responsibility, compensation, & professional skills.
OUR STORY
Patriot Fence has been a growing family business for almost three decades now, beginning back when founder, Mike Kotecki, set out to provide a better experience for both the paying customers, and the hard-working staff.  Since its establishment, Patriot Fence has continued to expand its reputation for quality craftsmanship and company culture as a family-owned & operated business.
I am always excited to learn and do more.  Everyone helps and teaches consistantly.  I am not afraid to ask questions when I need to.  [I like] the variance, we do something new everyday.  I feel very welcomed and enjoy working with everyone!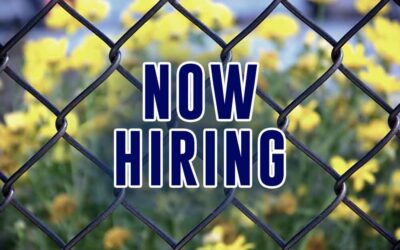 Patriot Fence and Construction is looking for experienced and established 1099 Subcontractor Crews to install and repair Industrial and Commercial Fences and Gates.
read more
Join Our Team
Submit your application online or call to learn more!
[email protected] | (262) 521-0029