From the field to the office, there is a wide range of trade career options for Women in Construction.
And Patriot Fence is proud to highlight why one of our newest assets loves it!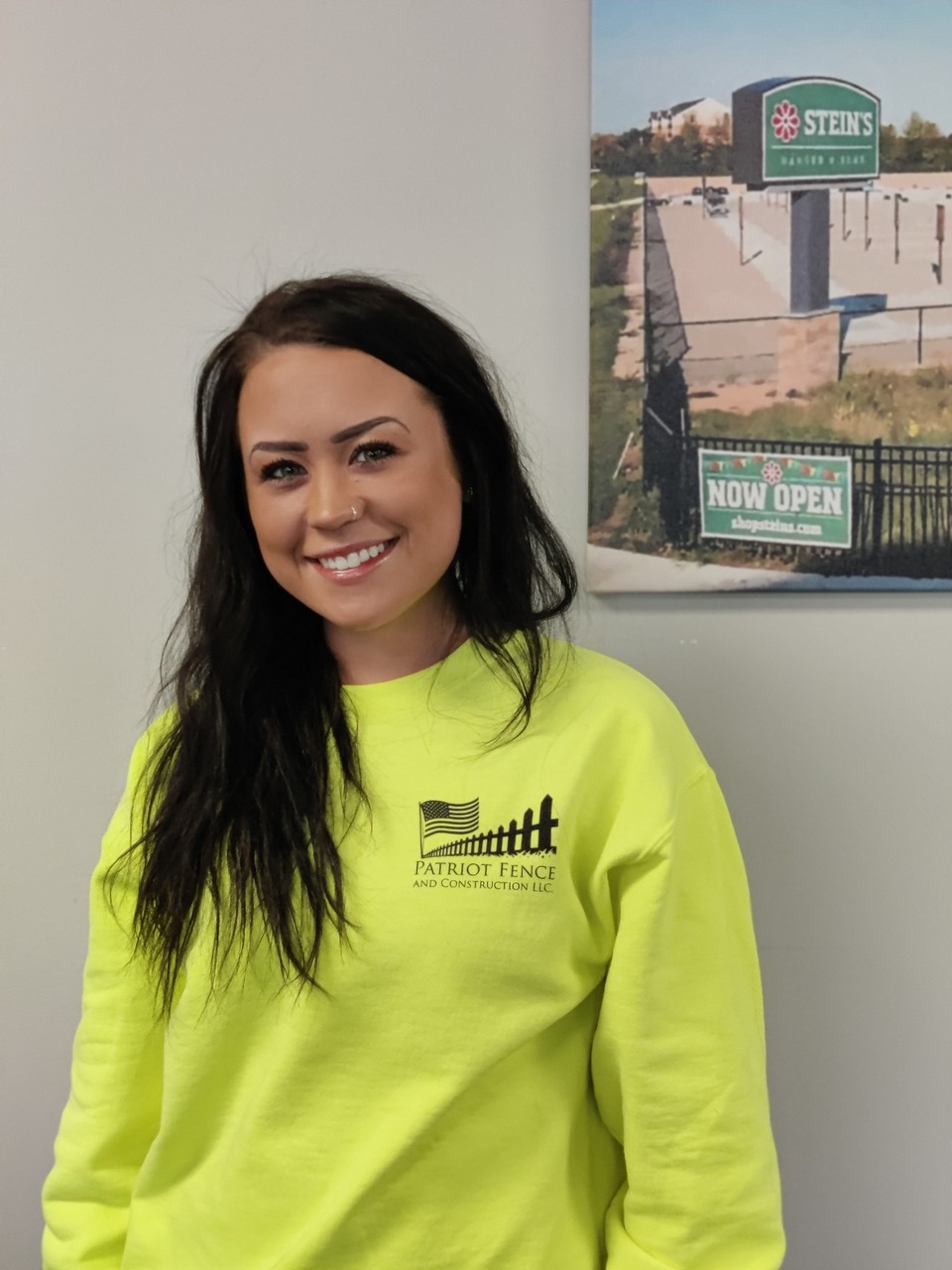 What do you love about working in the construction industry?
Before working at Patriot Fence, I worked in the field with my dad, doing grunt work: carrying buckets of concrete, helping grade jobs, carrying beams to go estimate & bid jobs with him – really learning both sides of the trade.  I've grown to love the whole process.  With any job, seeing it from nothing to full completion, the joy on others faces, and learning the importance of the behind the scenes (office aspect) [is what I love]. 
Personally, I loved working in the field and going to sleep at night knowing what I did will bless someone.  Now in the office, I see how important my role is so we can build relationships with customers and vendors.
Why should more women choose a career in the trades?
There is a lot to say about this, but my view on Women in Construction is really empowering.  For me, it is/was a very humbling experience.  Being a female in this industry requires questions & sometimes asking for help.  The more you humble yourself in the field, the more respect you will receive as others are more willing to teach and listen to ideas you have.
What are some of your career & personal goals?
Now working at Patriot, I have many… 
Some include learning more about the fencing field work – not coming from any fence experience, my goal has been to learn more of the language to become more fluent & confident in my office position.  My long term goal is to be able to estimate & bid jobs smoothly.  Within time, I'll get there!
Growing up I've always had a competitive mindset; one to be the best.  This is why confidence is a goal of mine in everything I do.
How have you gotten to where you are today?
Working with my dad, I've heard him on calls with his vendors requesting/ordering materials, and as humans, we all struggle and make mistakes, but the vendor on the other end would double check with him or suggest something else that would be more beneficial to him.  Seeing that, I think where I am today really all came from a vision I had to be like that [vendor] – to help people & learning to be confident to be a resource to others in need of service.