Kleen Maintenance Co. LLC dba Patriot Fence is closely monitoring the COVID-19 ("Coronavirus") situation.  While the Center for Disease Control (CDC) still considers the immediate health risk for the United States to be low, the health and safety of our team members and partners is our highest priority.
Out of abundance of caution, we are implementing several steps to attempt to stop any possible spread of the virus in Patriot Fence's office, shop and job sites.
What we are asking of our team members:
All employees & subcontractors must complete and sign the Virus Documentation Form (attached to this document) prior to entering the office, shop or job site.
If you are feeling sick, especially if you have a fever, flu-like symptoms, or a persistent cough/trouble breathing, please do not come to work. Stay home.
Wash hands often with soap & water and/or use hand sanitizer.

Let the office know if you notice a bottle low or empty so we can refill or restock.

Use disinfecting wipes on commonly touched surfaces including office & shop equipment.

Extra cleaning duties may be assigned if appropriate to ensure clean common areas.

Avoid touching your eyes, nose and mouth, especially with unwashed hands
Cover your mouth and nose with a tissue when coughing or sneezing, or cough/sneeze into the crook of your arm. Discard tissues immediately after use.
Avoid shaking hands.
Avoid contact with people who exhibit symptoms of the virus, and whenever possible, do your best to maintain six feet of distance between yourself and others.
What we are doing regarding visitors:
Until further notice, visitors will not be allowed in the office, shop or on job sites.  To ensure employee safety, only essential employees/workers will be allowed.
Visitors are defined as: all individuals who are not essential to the work being performed in the office, shop or on site.
All contact with delivery drivers should be limited to one person on site. We recommend that delivery drivers stay within 5 feet of their vehicle and maintain a distance of 6 feet from individuals in the office, shop or on site.
Additional Steps:
Any interviews and non-essential meetings have been postponed or cancelled.
All large gatherings & events are suspended.
If you have any personal travel plans, you must adhere to the recommendations put forward by the CDC, to include quarantine periods upon return when applicable.
If you come in contact with someone who has a confirmed case of COVID-19, please immediately inform your supervisor or the office.
This is a dynamic and rapidly changing situation. 
Our goal is to keep our team members informed as we learn more from the CDC and adjust to the latest government regulations while keeping the moral of our team and community high.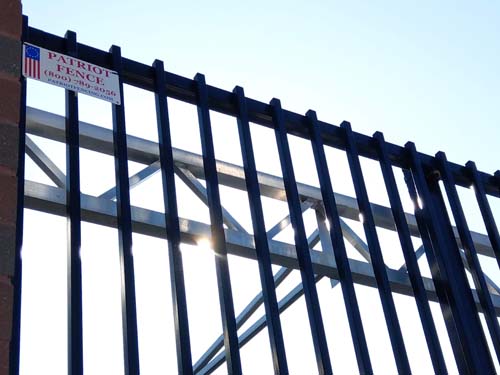 From the Desk of Tony Thornton, AFA Executive Director
As we deal with these uncertain times, we as an industry have a choice to make. We can accept the fact, life as we know it has been turned upside down, but instead of finding all the negative and bad things, let's focus on the positive and good things.
We all have choices to make and we can either accept the negative consequences or positive consequences. I personally have lived my life in a positive manner and nothing will change this.
I have spoken to several contractors this week and they all have stated that they have 3-4 months of work and they are putting the pressure on the supplier/wholesalers to deliver the products and put on their yards so if in fact a Government Shut Down occurs, they are better prepared.
This is a forward-thinking vision that will make them successful regardless of a shut down or economic slow-down. I have stated several times over my fencing career, that we have some of the most robust and hardest working people in any trade and now is the time to show it. We don't accept the fact of making excuses to fail, but we make the decision to be successful!!! We have that choice, so please join me and many others in making the best from a situation that we cannot control.
Your company will survive this issue, if you implement forward thinking strategies and market focused solutions and by you doing this, others will follow in these decisions to make our work environment better for the future.
So, I challenge each of you to accept the fact we can't control the issue, but we can take a POSITIVE approach and plan accordingly. The outcome is our decision and we shouldn't allow any negative or bad energy be part of our focus and future.
Keep on Fencing!!!
We appreciate the uplifting attitude from the American Fence Association's Executive Director and will continue to mimic this forward-thinking vision with appropriate precautions put into place for the health and safety of our local, national & global community.